App Screenshot Builder
Create beautiful customized screenshots for your App store & Google play pages.
Get started, its free!
Try Demo Below is a glimpse of AppLaunchpad screenshot generator. Play with it to know how fast & easy it is to create a customized ios screenshot here.
Predesigned Templates & Devices
Select the best from dozens of predesigned Templates & Devices for iOS & Android to create your own trendy Google Play & App Store image.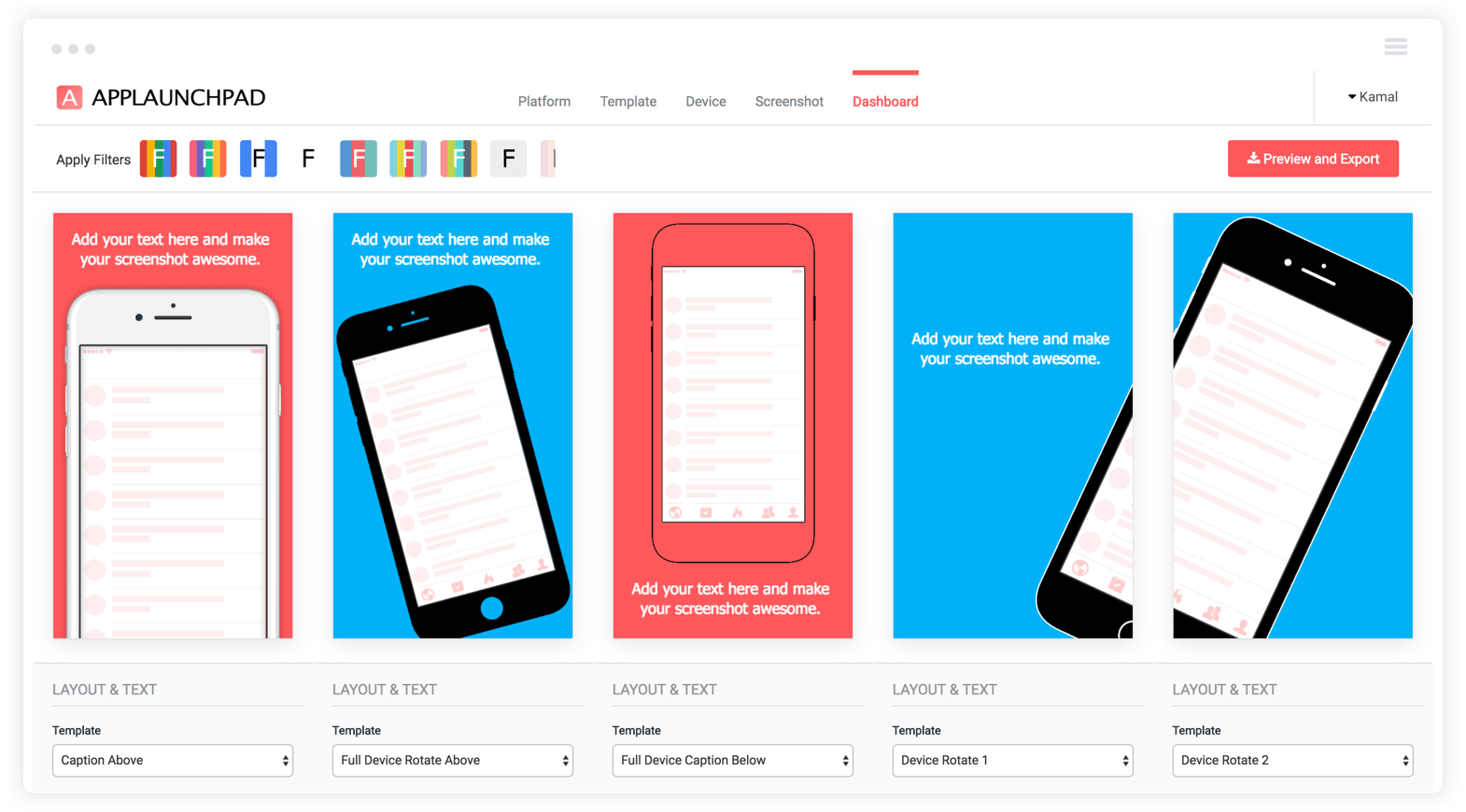 10,000,000+
Screenshots Downloaded
300,000+
Apps use AppLaunchpad
Use awesome Backgrounds & Font styling
Add your message, tweak the colors, choose a background or upload your own to generate your awesome Google Play & App Store images.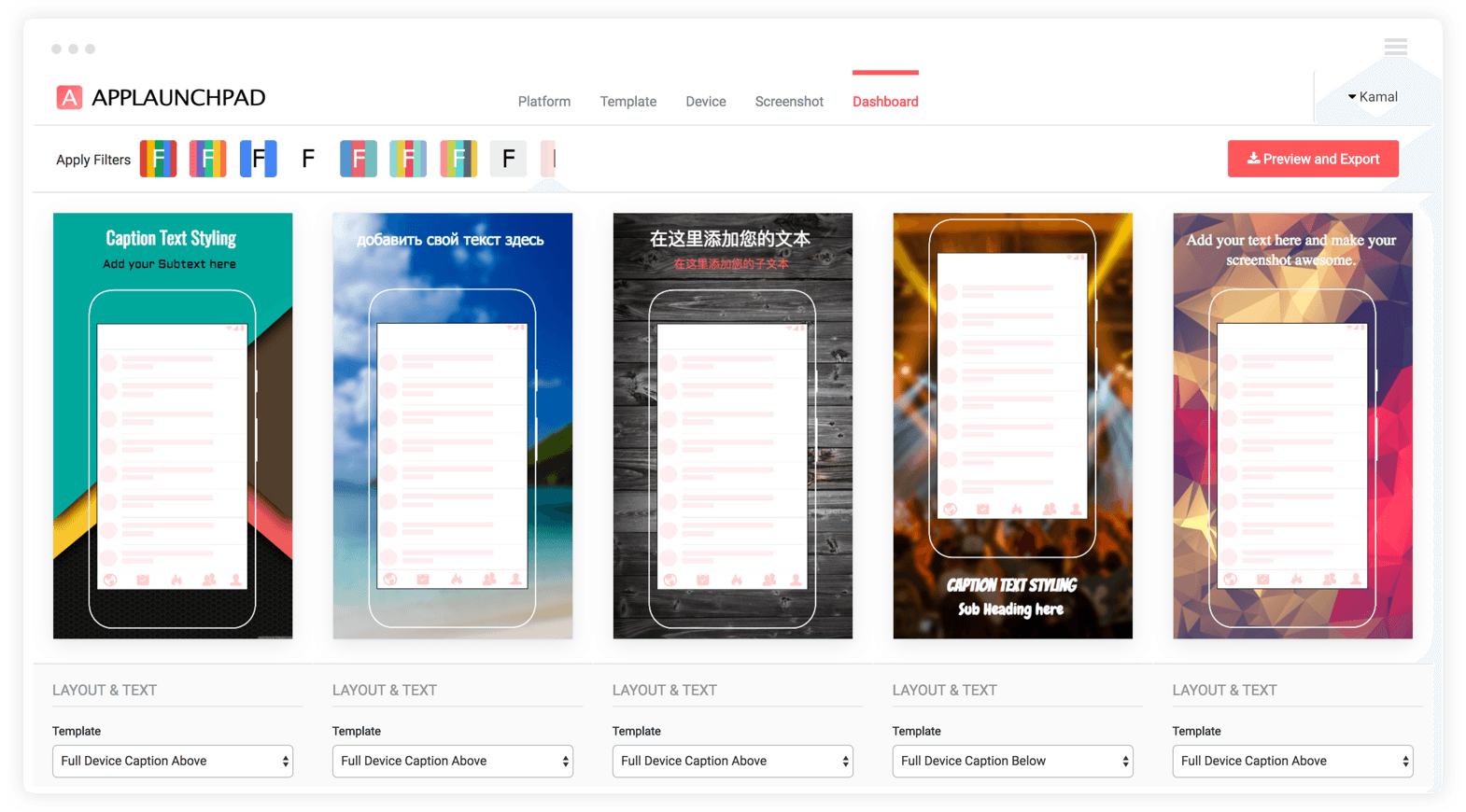 Export in all device sizes for App Store & Google Play
Upload device specific screenshot and export it in all device sizes or Upload a single global screenshot which AppLaunchpad tool resizes to all devices specific sizes.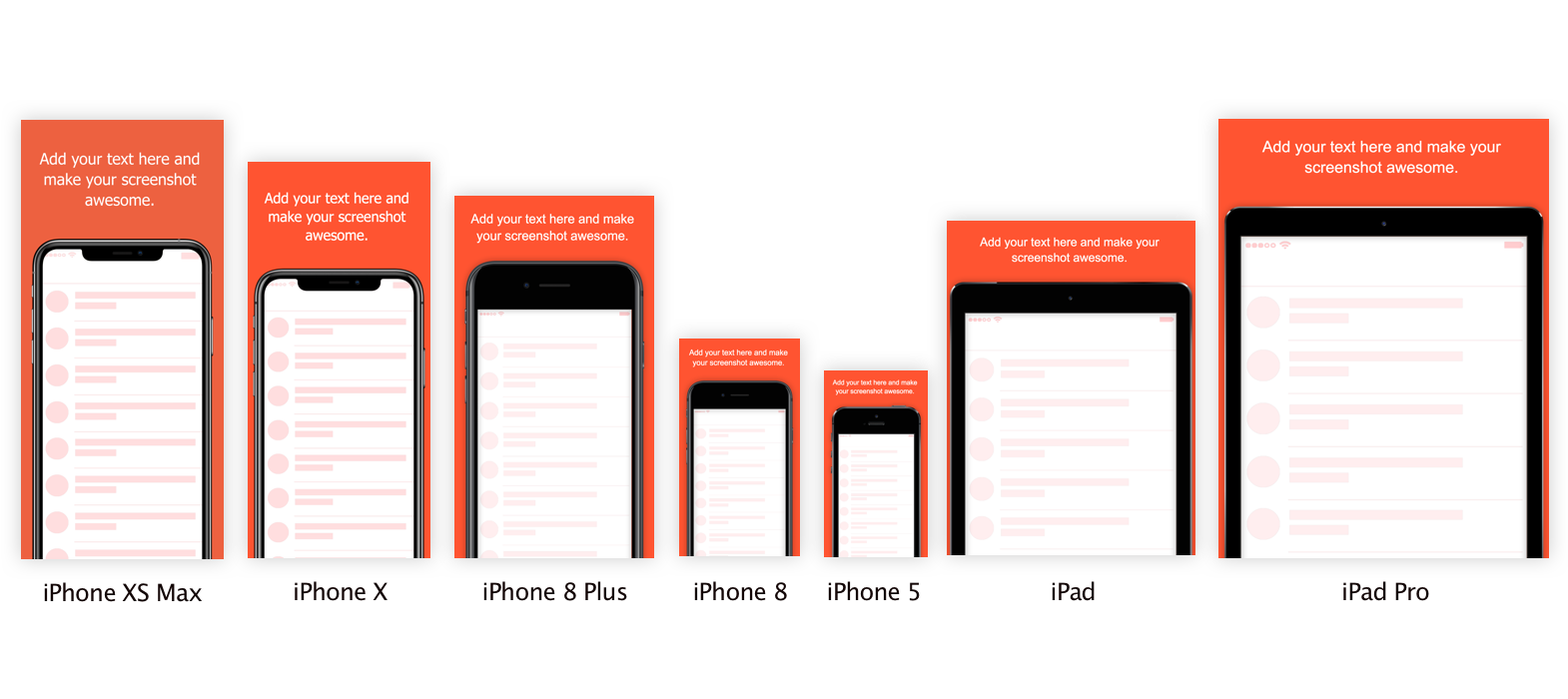 Designer looks for screenshots in one click
Give your ios & android screenshot a designer touch by selecting the best combo of color, device & text style in one click.